Theta Partners
Recruitment
Corporate identity refresh and new website design and development for a boutique recruitment agency for technology professionals.
Read more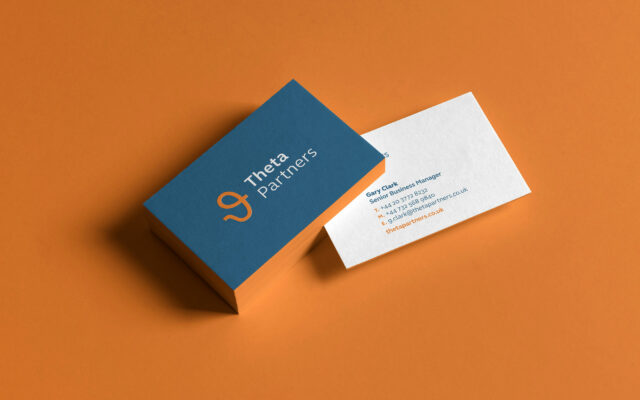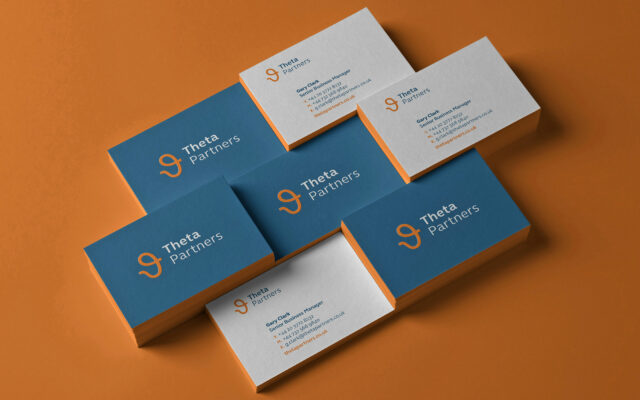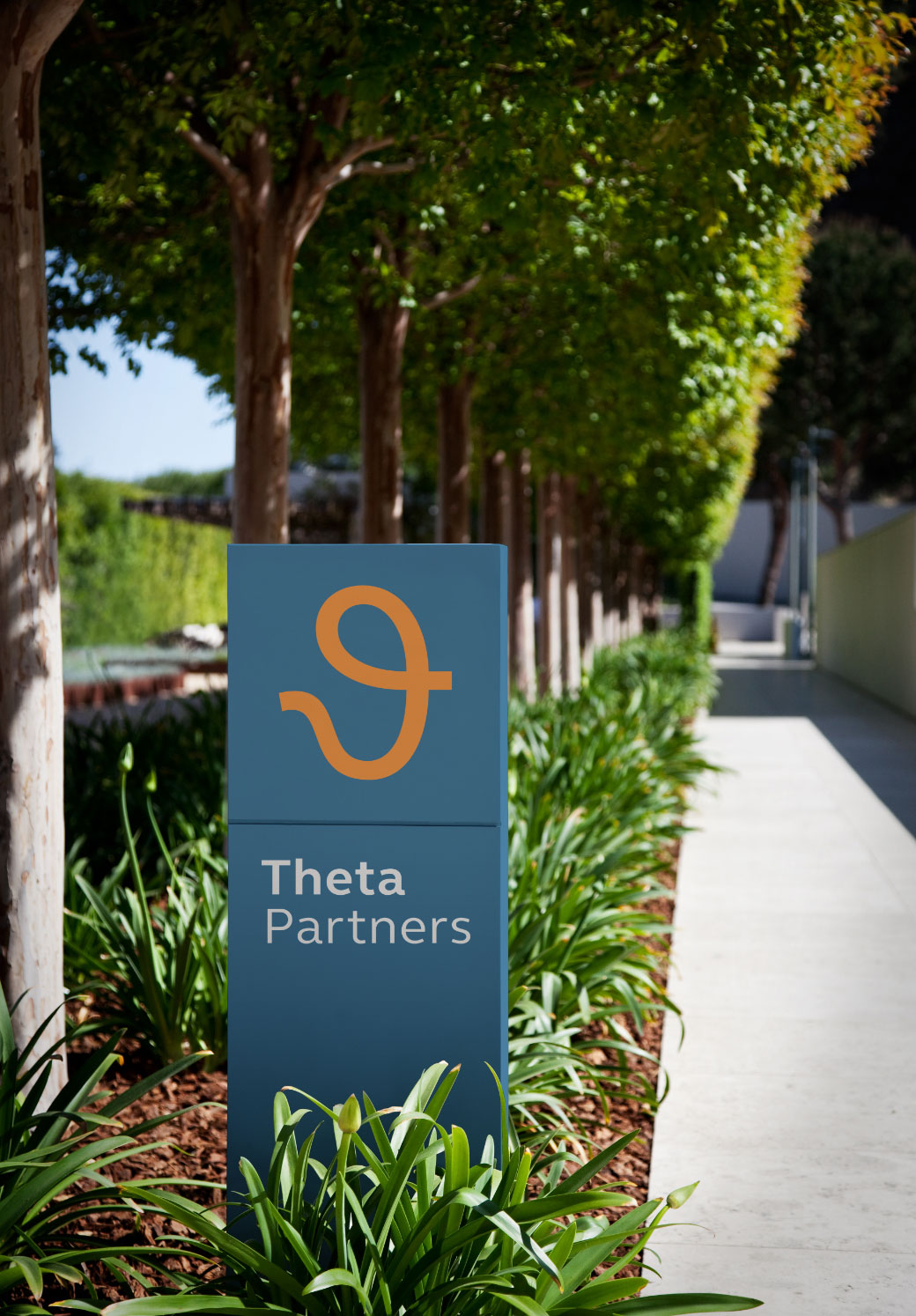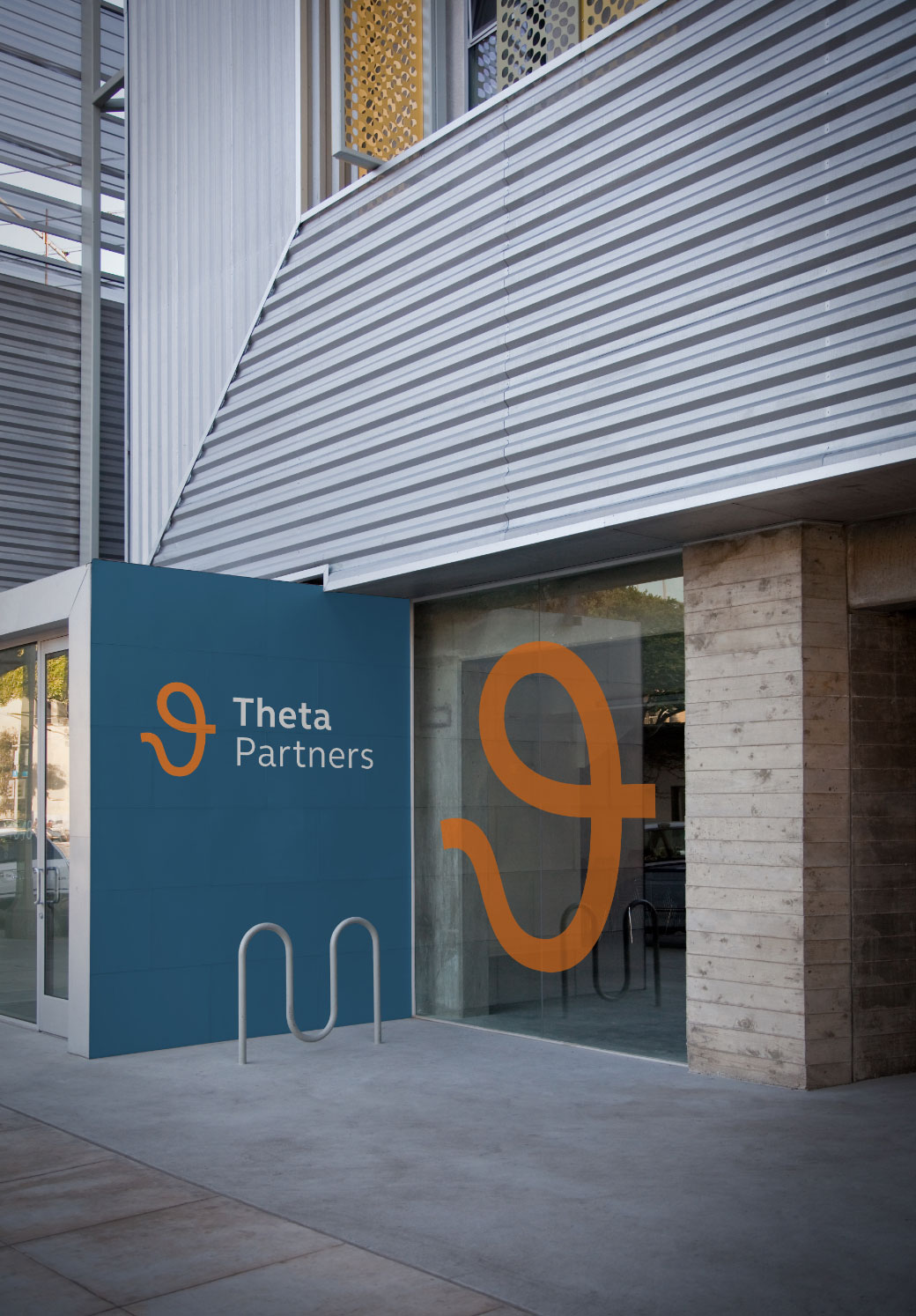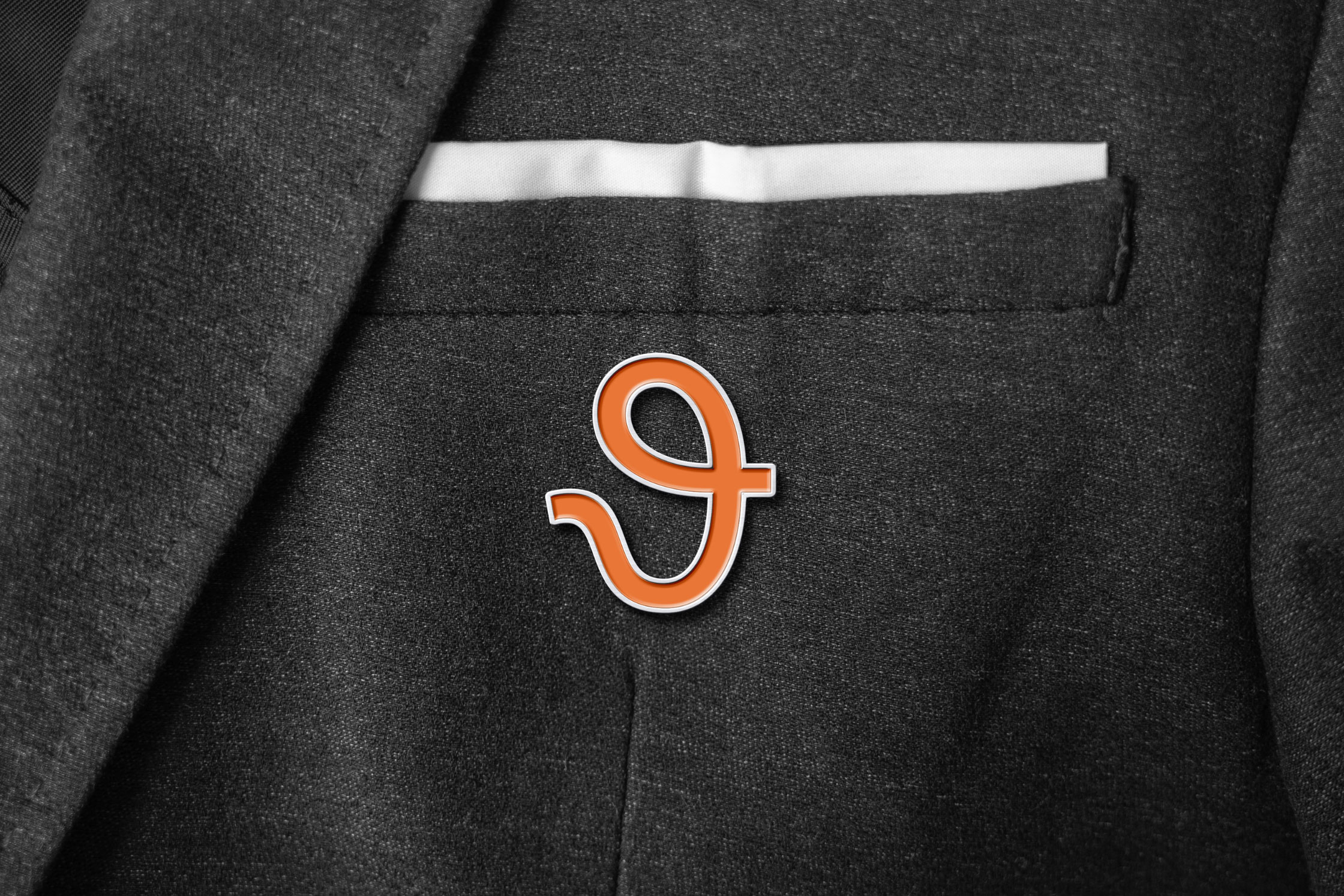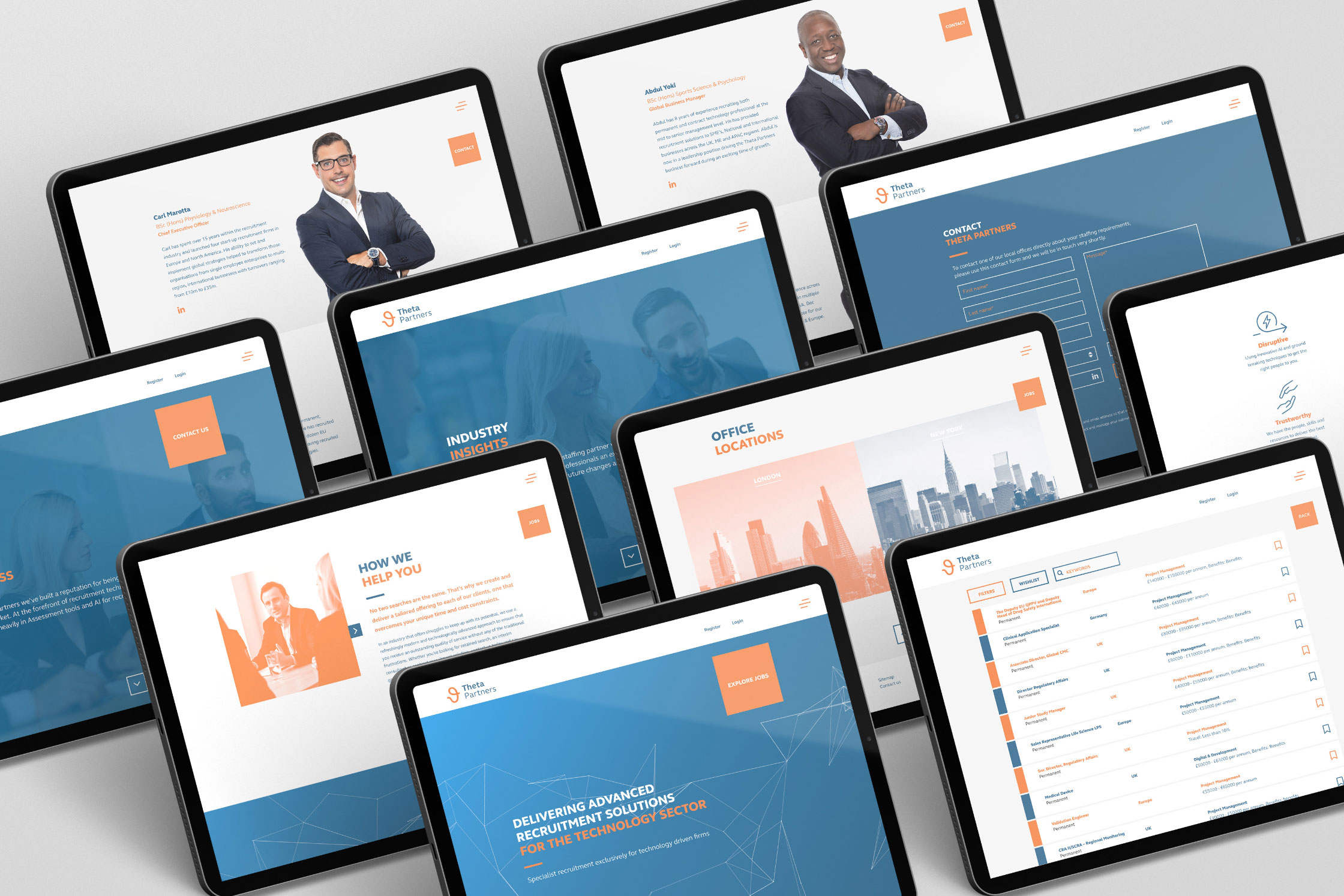 Industry:
Recruitment
What we did:
Concept development
Corporate identity and logo design
Brand guidelines
Responsive website design
Web development
Theta Partners is a boutique recruitment business with a focus on placing technology professionals into specialist markets across Europe and North America. Following a change of business strategy, the company needed a gentle refresh of their existing corporate identity and website design to give it a contemporary but at the same time softer and more approachable look and feel.
Corporate identity
For obvious reasons, we have decided to keep the Greek Theta letter as the logotype. Changing the original symbol, a more angular capital Theta letter, to a lowercase version immediately gave the logo a lighter and more modern look. The refreshed symbol is curvy and playful but at the same time with a solid presence. The selection of complementary colours, the dark blue associated with professionalism and tradition and the impish orange, reflects the company's ethos of being well connected and trustworthy but at the same time disruptive and agile.
Website
The main objective for the new Theta Partners website design was user experience: easy access to information, simple and effective navigation between pages, quick access to job listings and straightforward application process. The refreshed website works efficiently on both desktops and mobile devices, leading the user through clear navigation paths. The job listing element is simple and effective, and allows users to search and filter through vacancies, create wishlists and set-up specific email alerts. With visible calls to action throughout the entire website, the contact form is always only one click away. This simplifies and significantly improves the lead generation process. The functional aspects of the website are supported by light and airy design enhanced by subtle animations, parallax and fading effects.
The revamped corporate identity and website design were both successfully launched across all areas of the business as an integral part of Theta Partners' new business strategy.