MyFD
Accountancy Services
Modern visual identity design and website development for an online accounting service for freelancers, contractors and small businesses.
Read more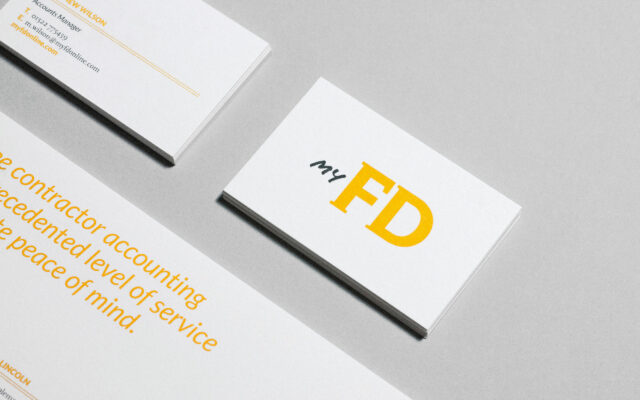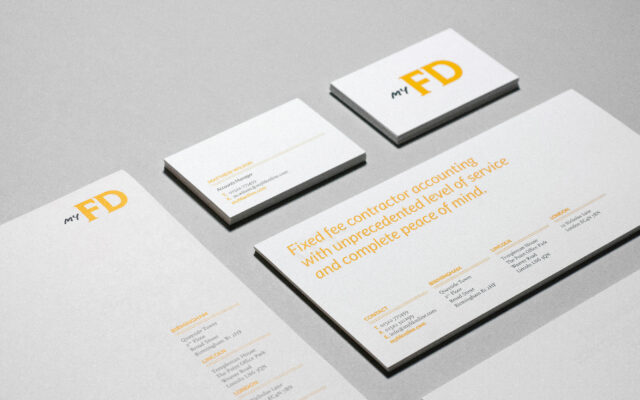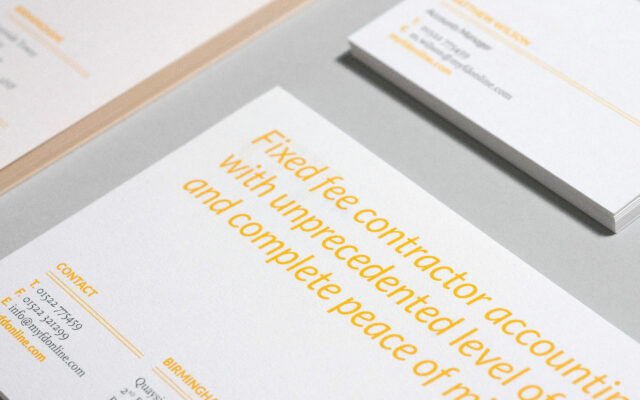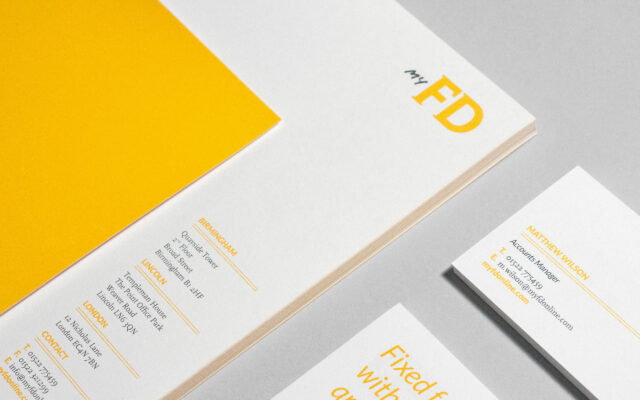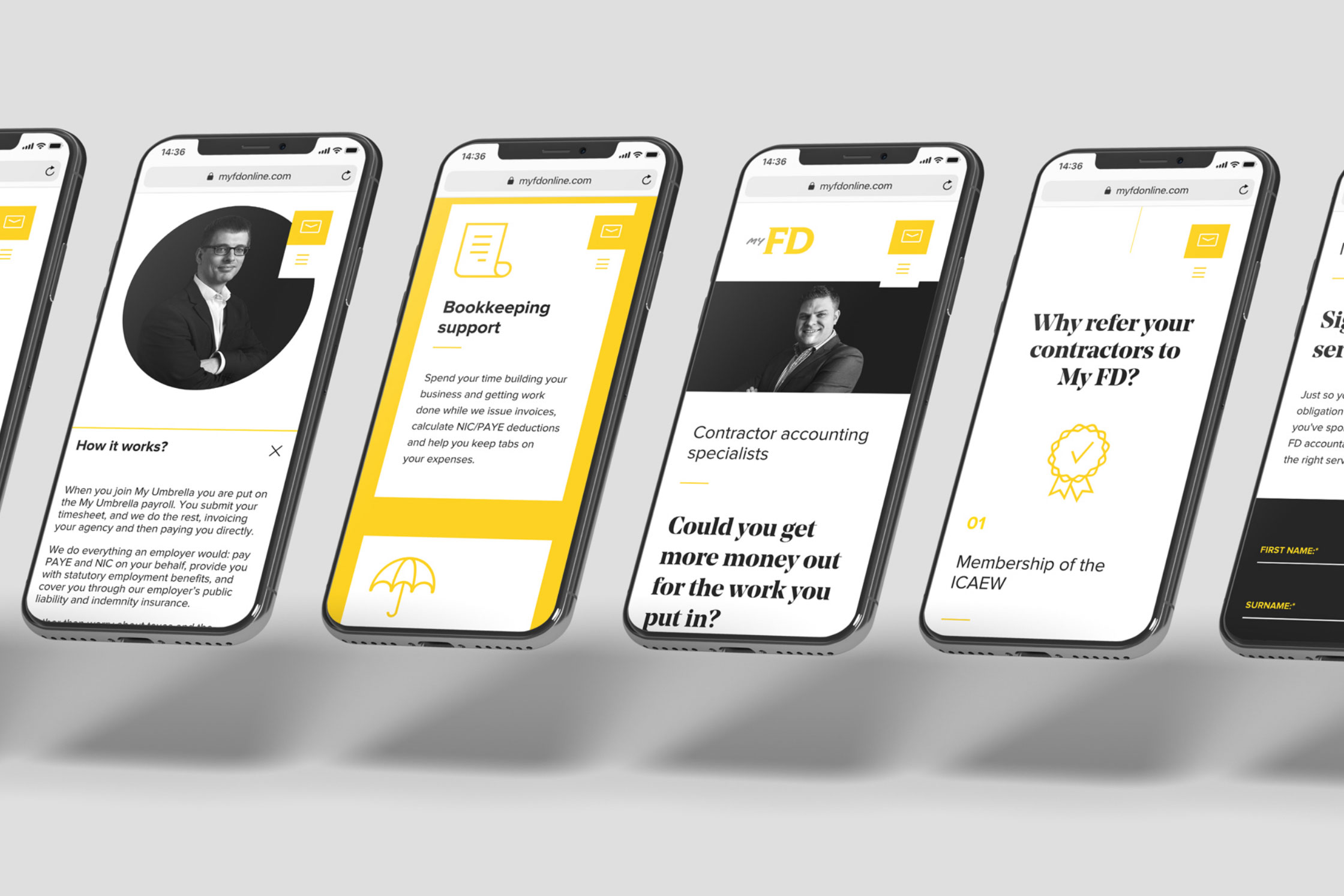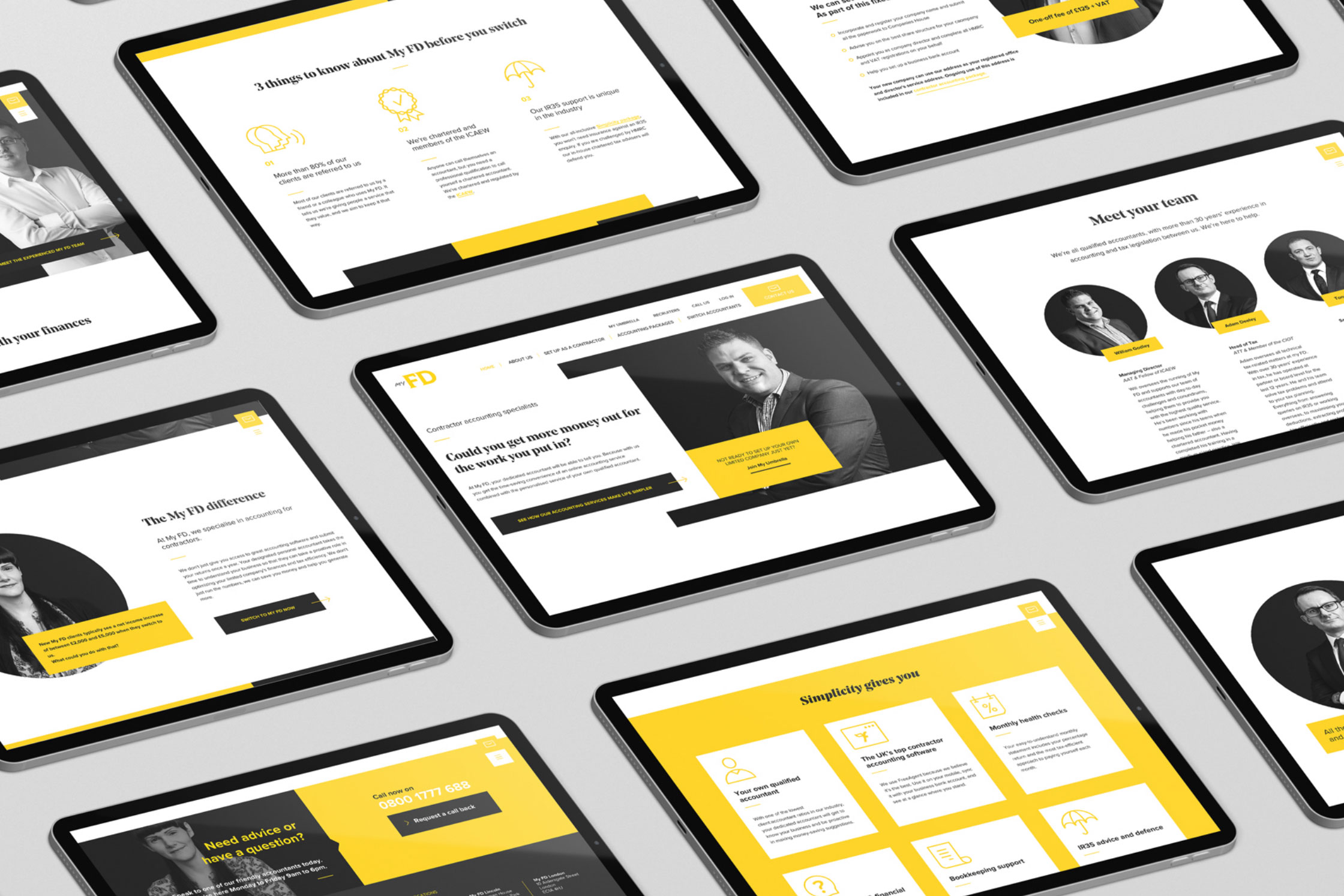 Industry:
Accountancy Services
What we did:
Concept development
Branding, visual identity and logo design
Brand guidelines
Copywriting, copy editing and SEO
Responsive website design
Web development
Photography art direction
MyFD is a specialist online accounting service, which aims to remove the administrative hassle of freelancing, contracting or running a small business by giving clients easy access to tax and financial expertise. They operate an umbrella company for short-term and new contractors and provide accountancy packages for sole traders thinking of starting their own limited company. To introduce their newly structured service offer, they required a fresh visual identity and web design.
Visual identity
MyFD is all about lifting the burden of paperwork, tax returns and filing deadlines. They aim to provide straightforward advice for clients not very familiar with business financials. As such they needed to be seen not only as trustworthy and professional but also approachable, non-intimidating and friendly. We've achieved this through a mix of strong, typographic logotype style, amicable tone of voice, and a plain and clear copy style, simply but accurately explaining each of the offered services.
Website
The main objective for the MyFD website was simplicity and ease of access to relevant information. A straightforward, easily understandable copy, written in an uncomplicated and friendly manner was equally important for MyFD's potential clients as clear navigation. We have provided the client with professional copywriting services, not only to distil the most important elements of the message but also to work on optimising the content for search engines. Additionally to the simple and logical navigation paths and clear calls to action, we featured all members of the MyFD team throughout the website. This shows that the company is run by experienced but approachable professionals, and reassures the users that their financial enquiries will be answered and looked after by real people as opposed to an app or an AI software.
The new visual identity and web design have been very well received by MyFD employees and clients alike. Written in plain English and clearly structured website, significantly improved the user experience, which translated into increased number of new business enquiries for our client.