A series of graphics based on original drawings by Michiko Koshino, a fashion designer behind the unisex streetwear brand of the same name.
Read more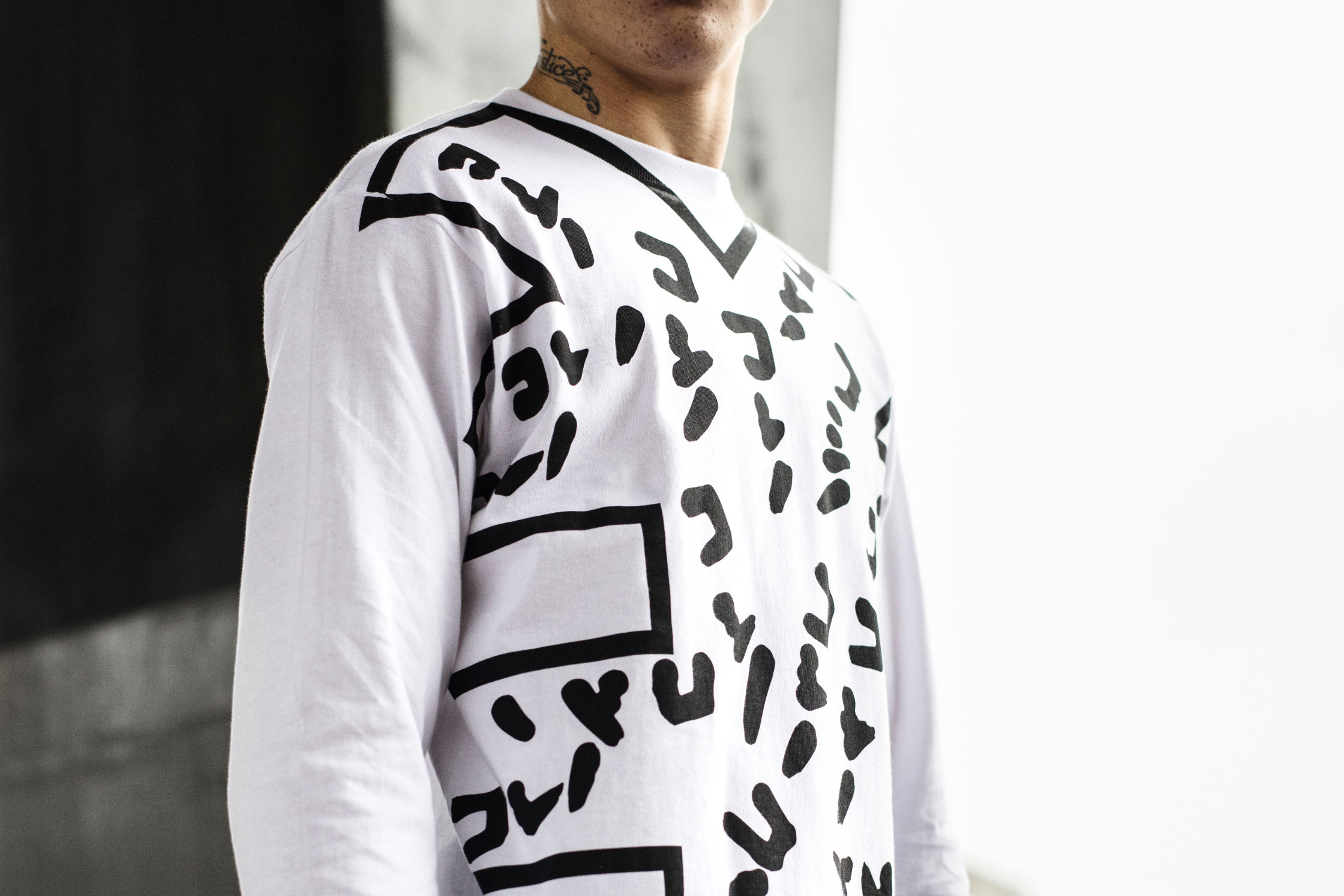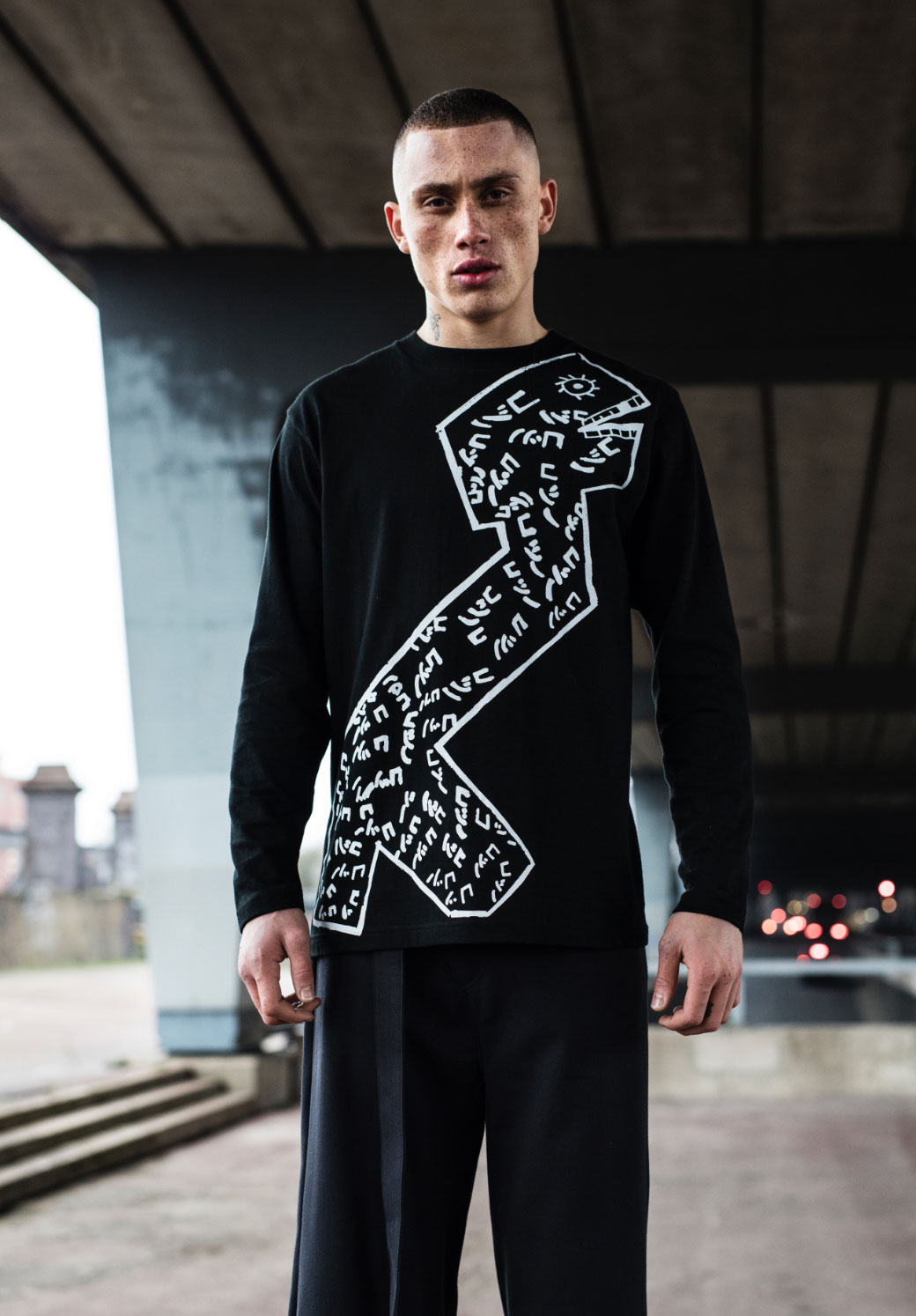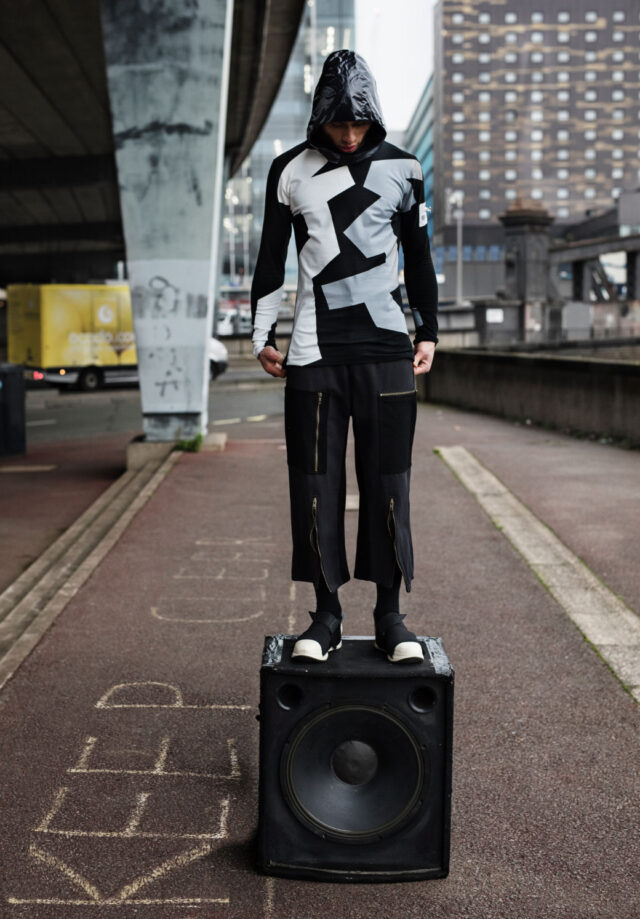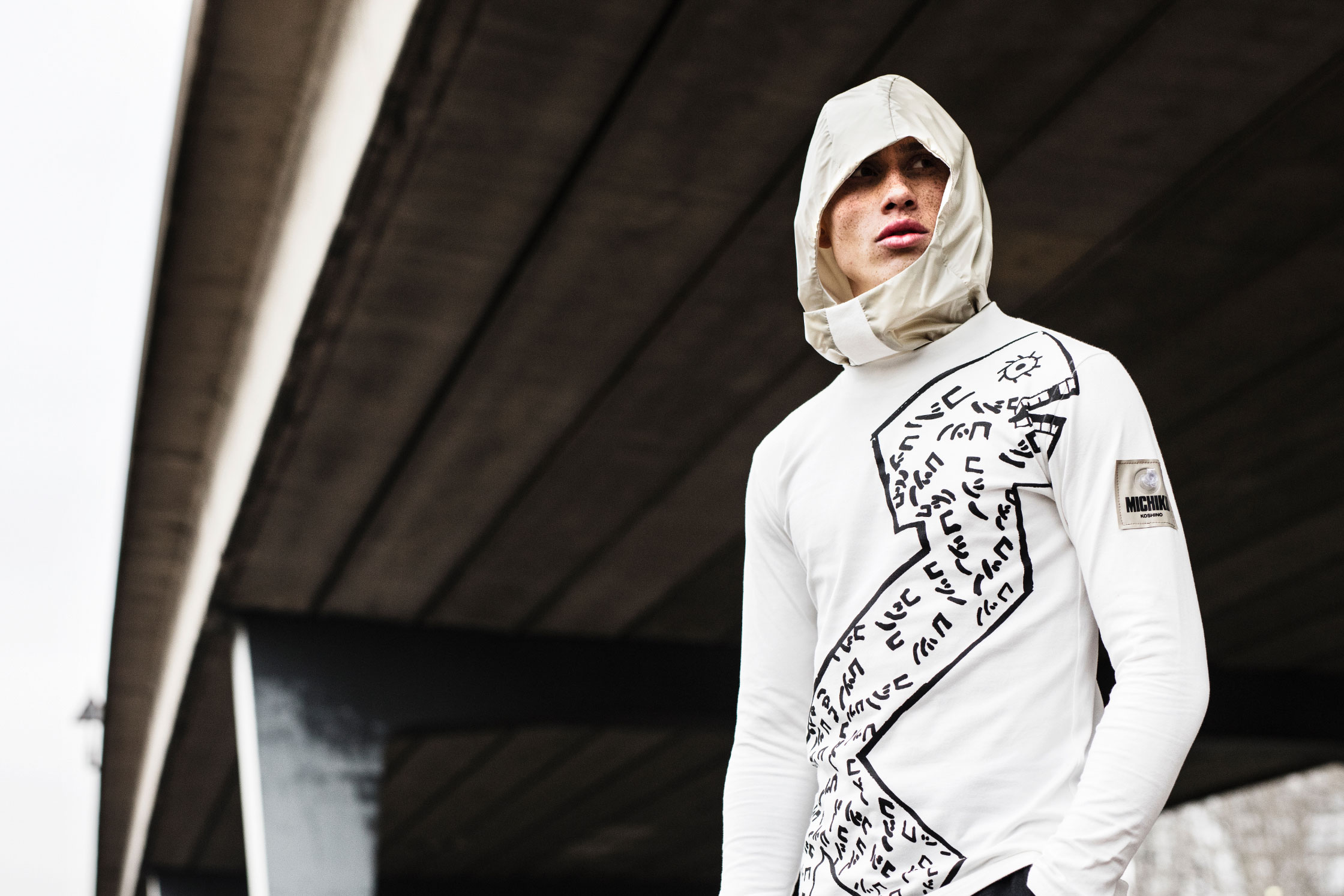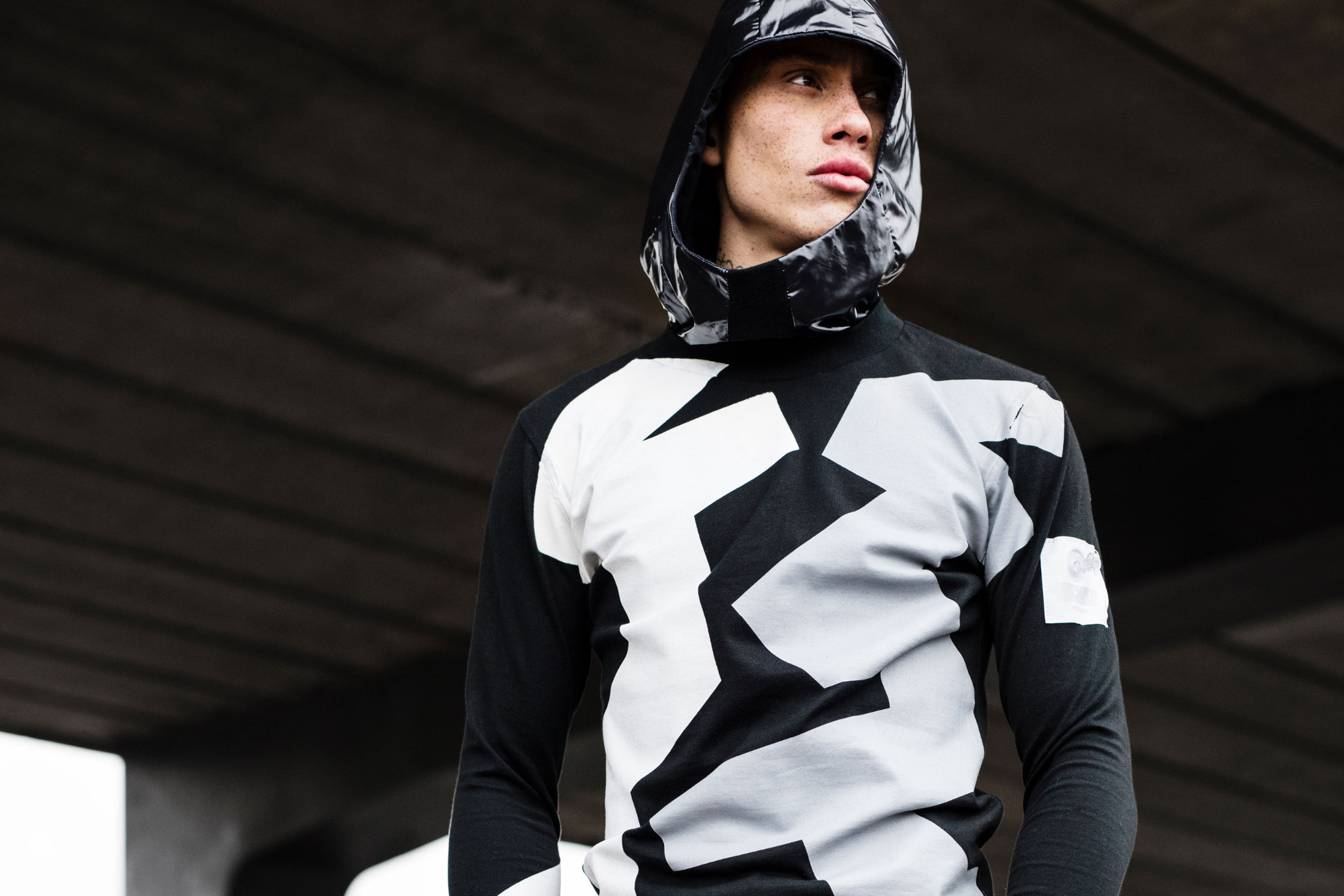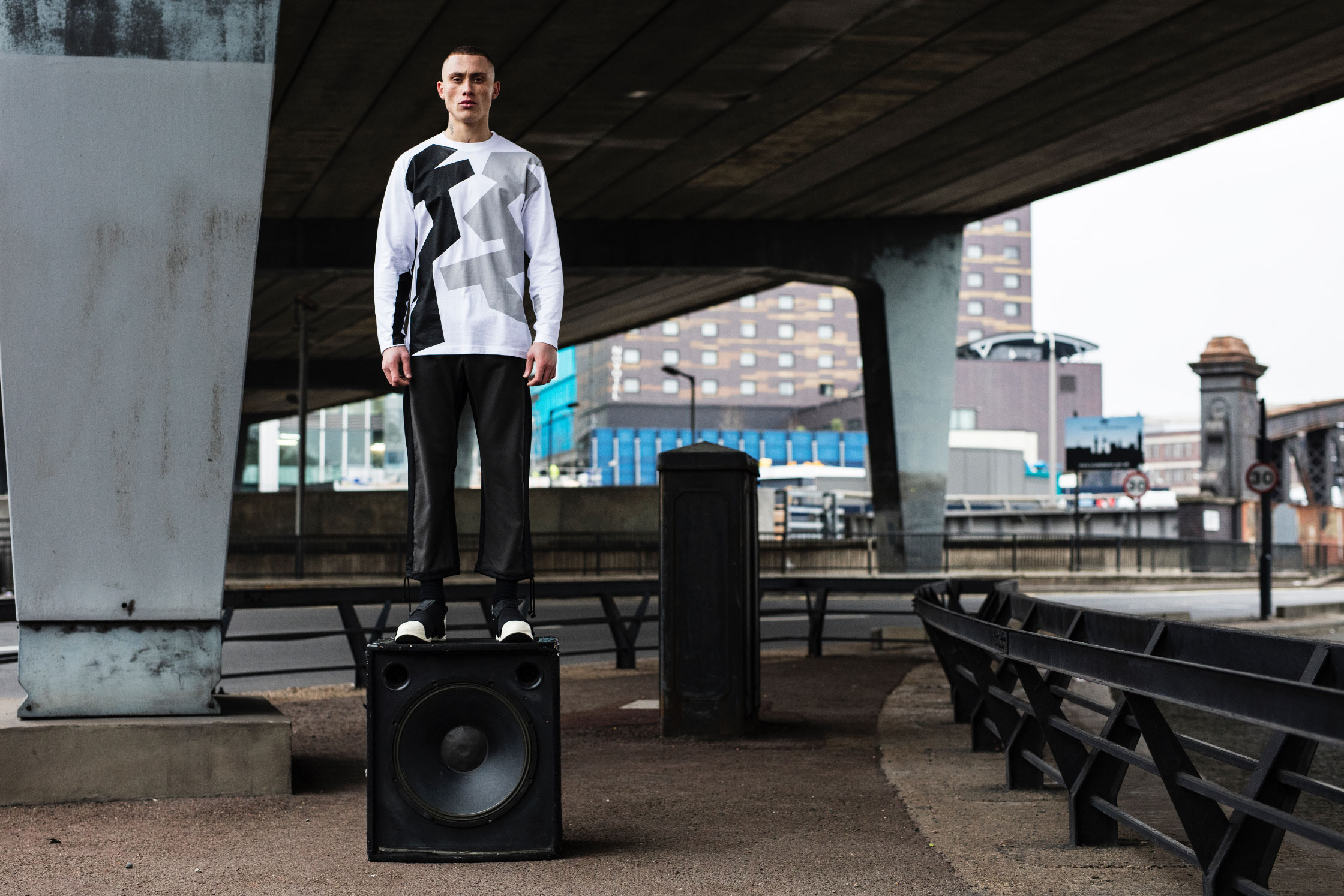 Industry:
Fashion
What we did:
Graphic design
Mockup design
Artwork preparation
Photography:
Peter Fedrizzi
Respected by London's fashion community as one of the industry's original innovators, Michiko Koshino was among the wave of Japanese talent to descend into Europe during the early 80's, bringing with them an entirely new way of thinking. Michiko's designs and personality soon became interlinked with the prolific London club scene as she rose to fame in the early 1990's. A pattern-cutter by trade, Michiko's deep understanding of silhouette, materials and quality have quickly cemented her as a master of her craft.
Now venturing into its third decade, the Michiko Koshino brand continues to push boundaries of the expected, whilst still retaining the signature attitude that put it on the map.
T-shirt graphics
The simple cotton long sleeves, embellished with bold graphics are some of the staple pieces in the Michiko Koshino Autumn–Winter 2017/18 collection. The inspiration for the quirky patterns originates directly from the Koshino family name. By separating and breaking up the individual kanji characters that form the Koshino surname, the angular, monster-like figures start to appear.
We have supported the studio with the graphics development and artwork preparation. By transposing the original Michiko Koshino drawings into digital designs, we have assisted with the layout and preparation of the t-shirt graphics for print.