A printed lookbook for an edgy Japanese fashion designer, known for using innovative materials and a unique approach to streetwear clothing.
Read more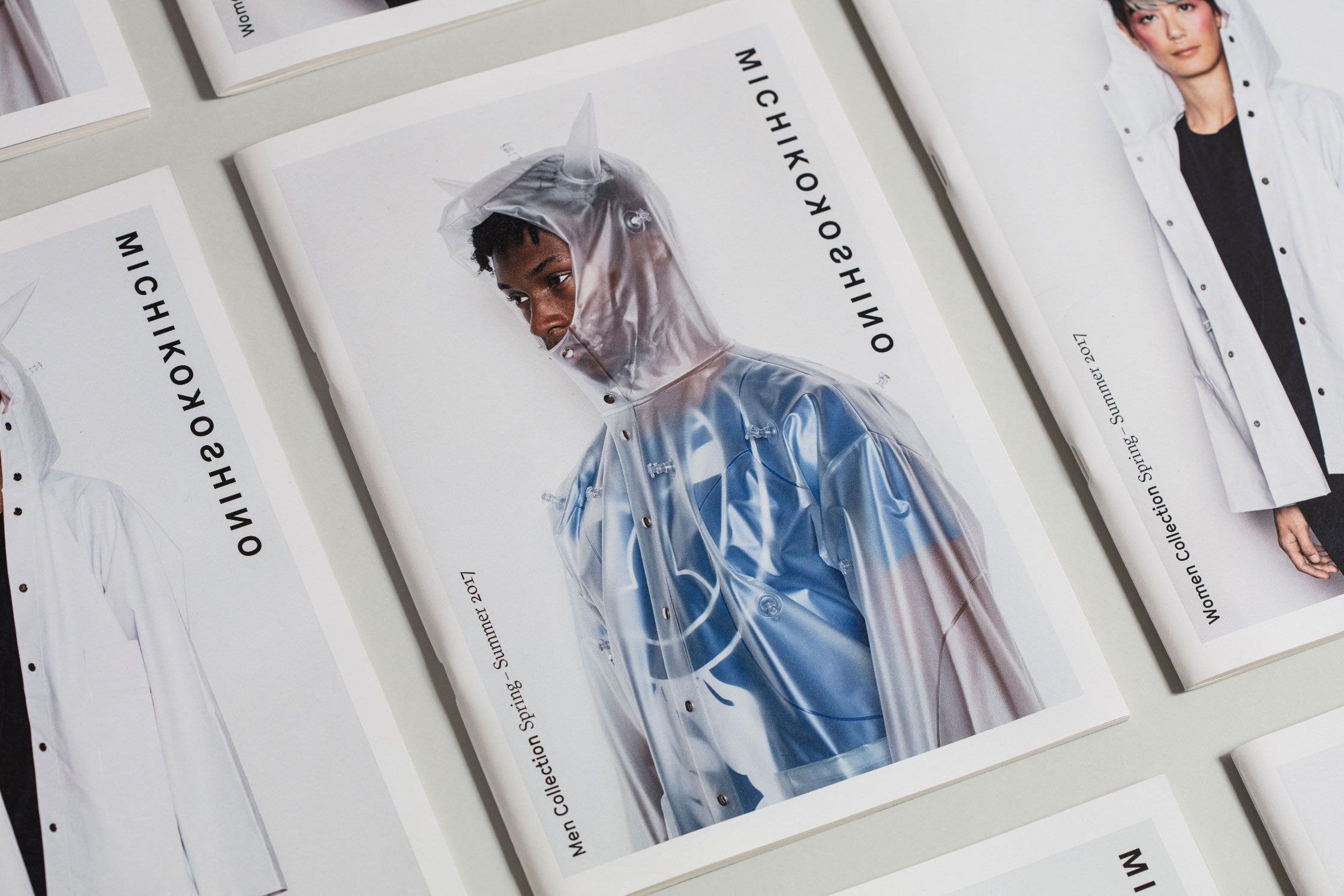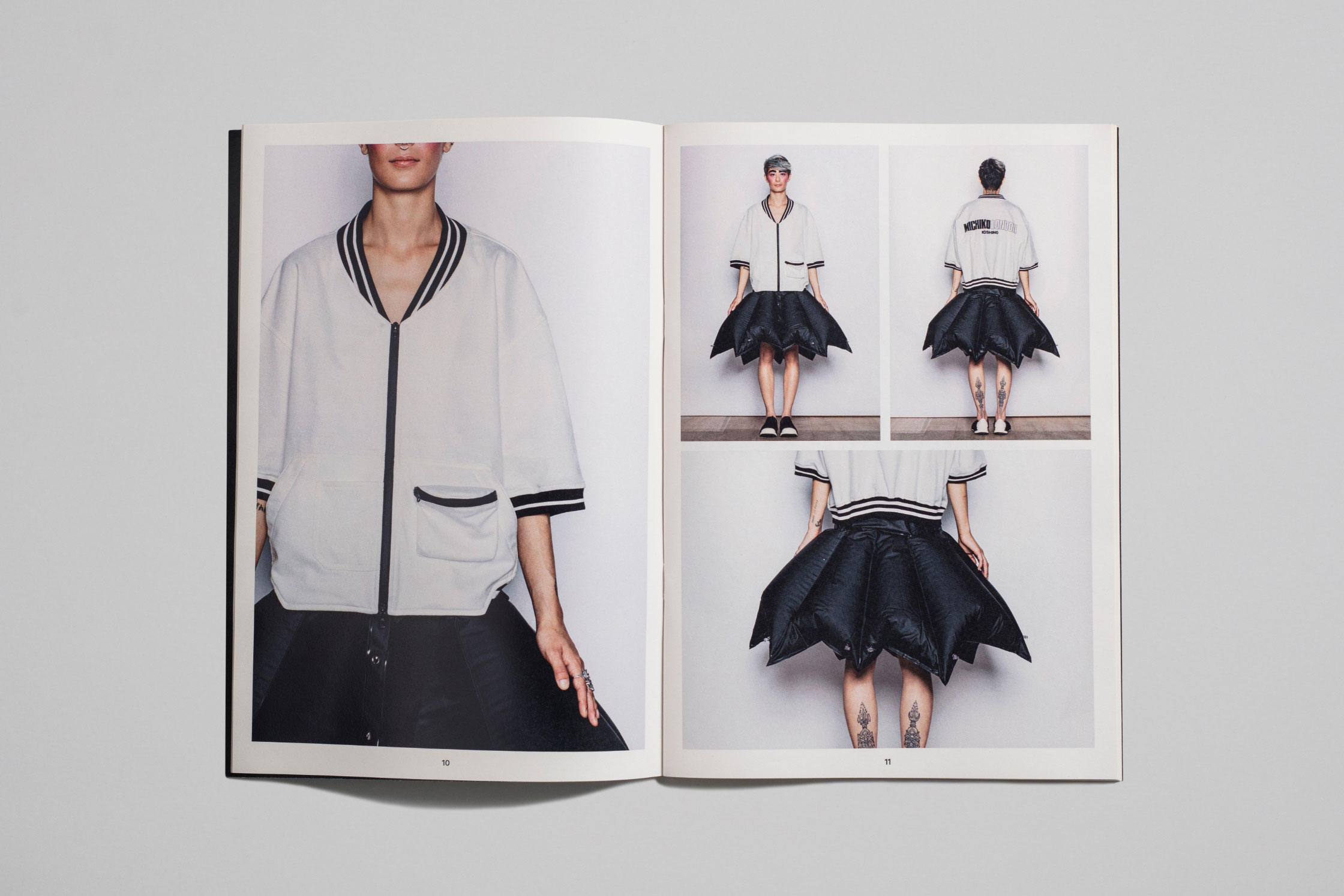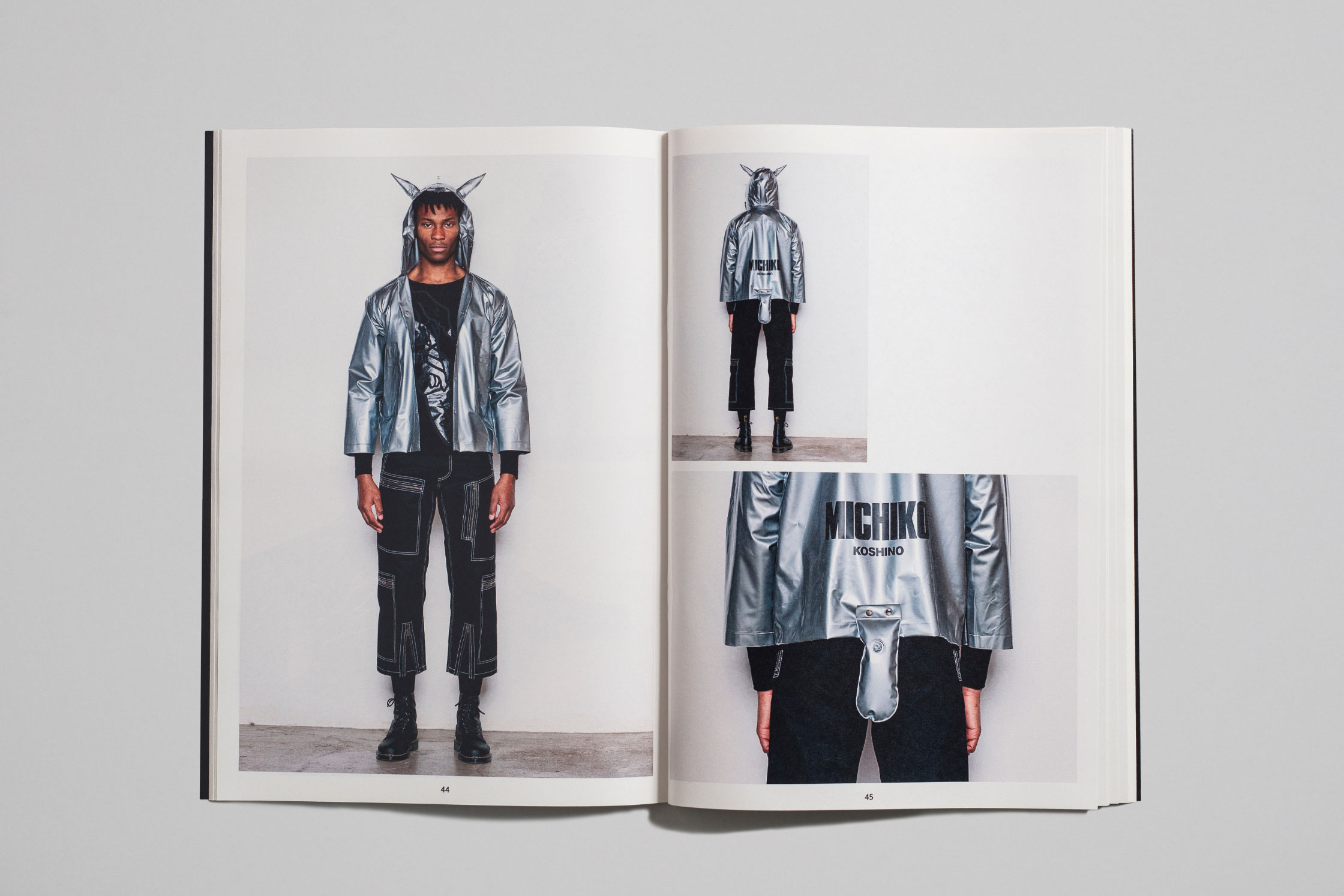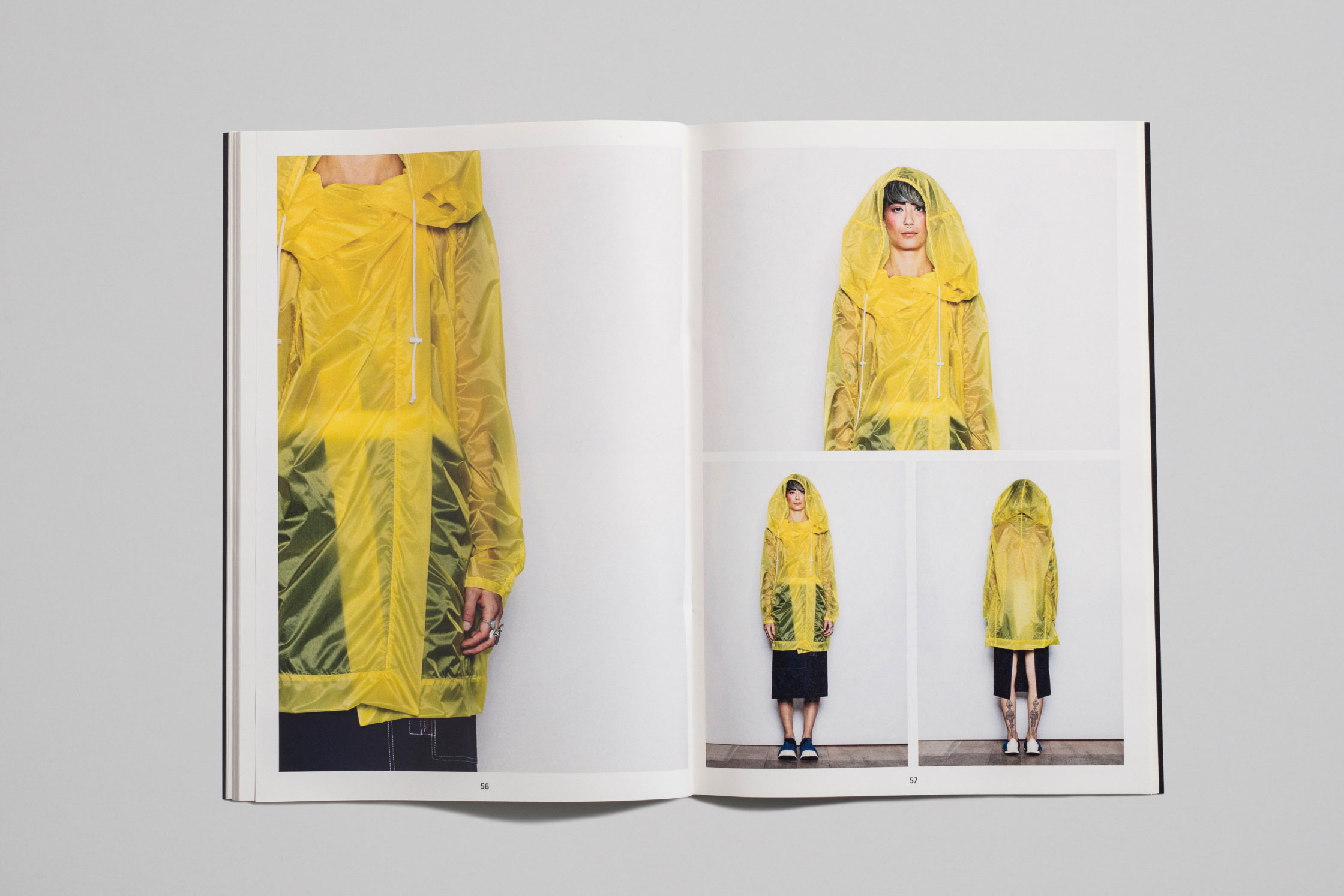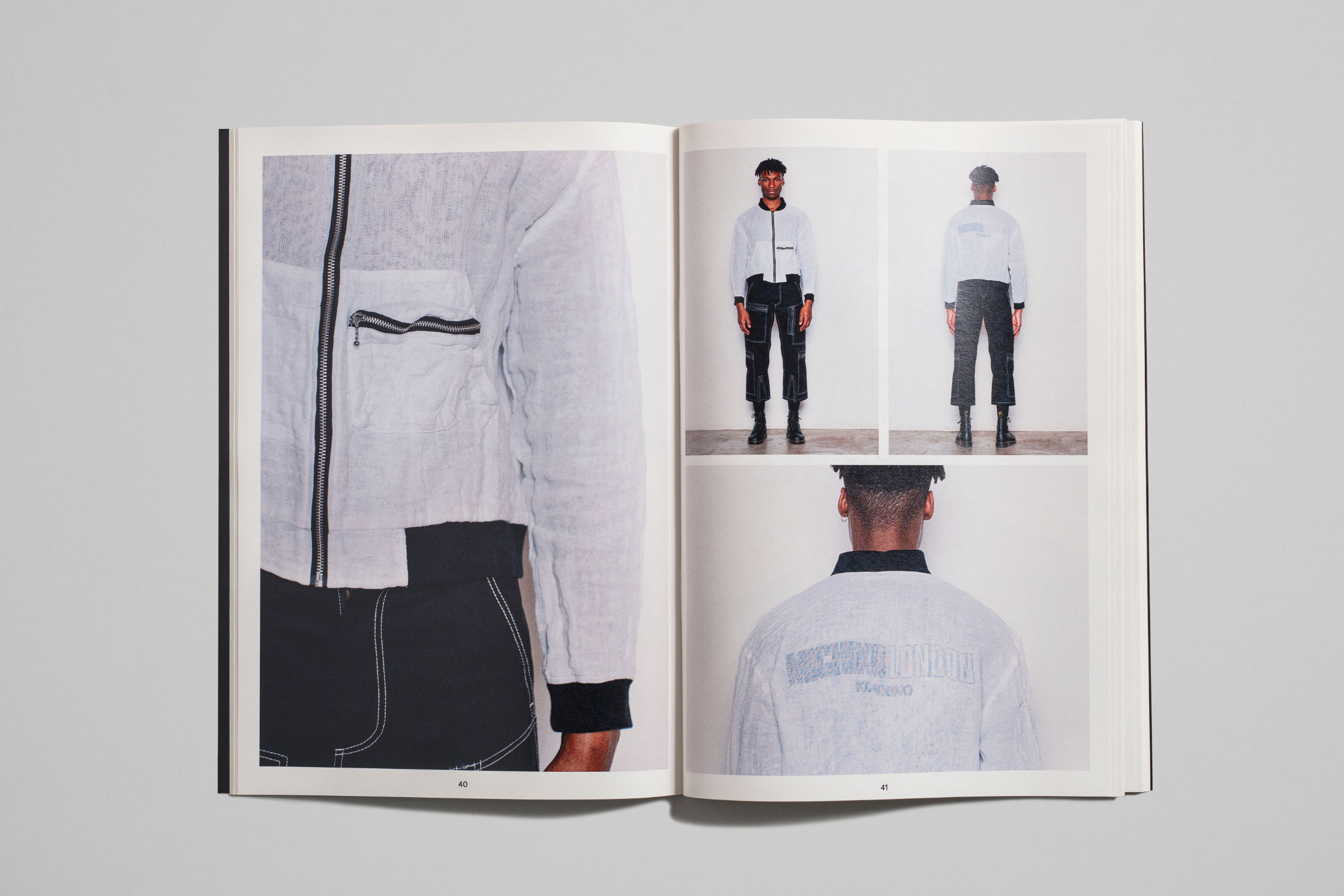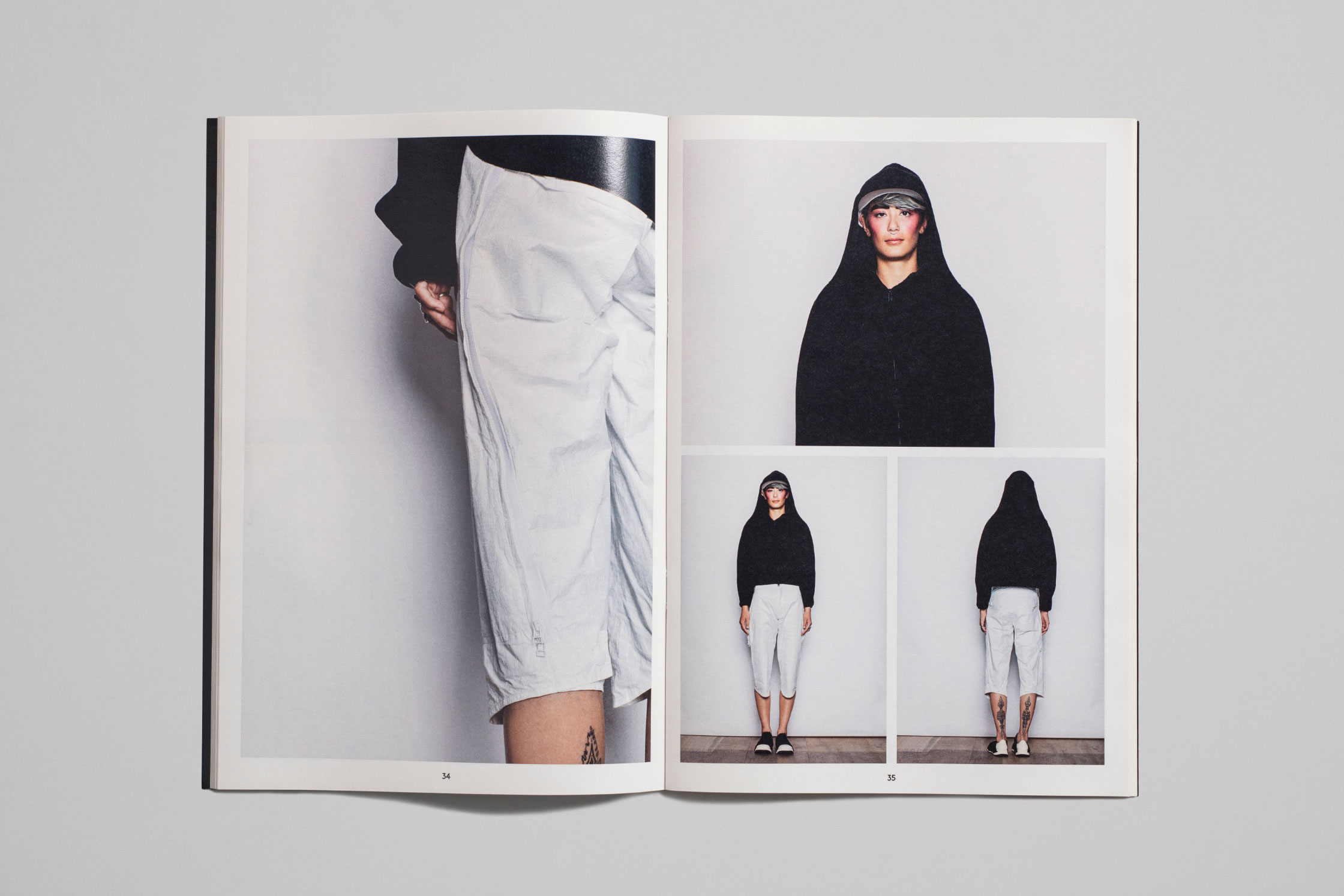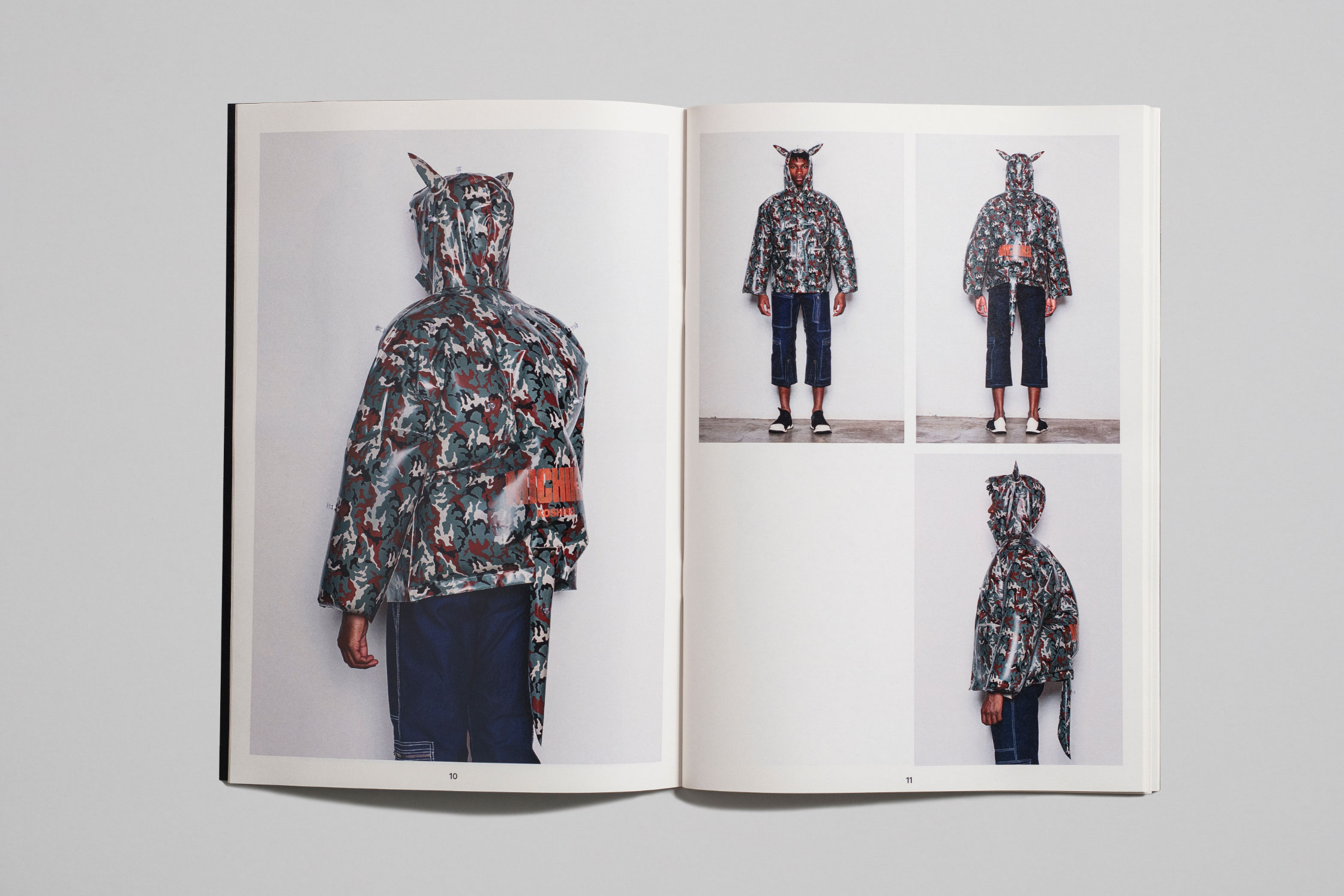 Industry:
Fashion
What we did:
Concept development
Graphic design
Print management
Photography:
Peter Fedrizzi
Michiko Koshino is a Japanese fashion designer regarded by London's fashion community as one of the industry's original innovators. Being one of the Japanese talents to descend into Europe during the early 80's and bringing with them an entirely new way of thinking, Michiko's designs and personality soon became interlinked with the prolific London club scene as she rose to fame in the early 1990's. A favourite of Stella McCartney, David Bowie and Moby to name just a few, Michiko has dressed not only stars, but a generation.
Known for using innovative materials and her unique approach to streetwear and unisex clothing, in her Spring–Summer 2017 collection Koshino featured some star pieces such as the transparent, inflatable parka, camouflage raincoat, and metallic rubber jacket, to name a few.
Printed lookbook design
To ensure we could fit this extensive collection in a single lookbook, we have proposed a double-sided layout style. This concept displays the women's section at one end and the men's section at the other end of the printed lookbook design, which makes the booklet reversible, with a relevant front cover for each of the sides.
By choosing a structural layout and simple, pure photography style we aimed to bring in contrast and allow the complexity of each garment to stand out and be noticed.