Mathias Tanguy
Financial Services
A powerful new brand identity and exclusive, high-end business cards design and production for a financial services specialist.
Read more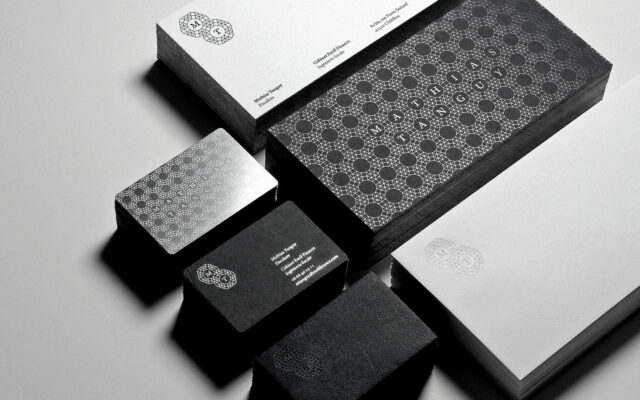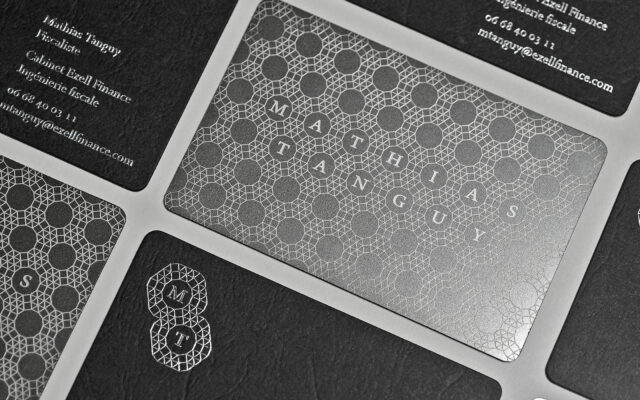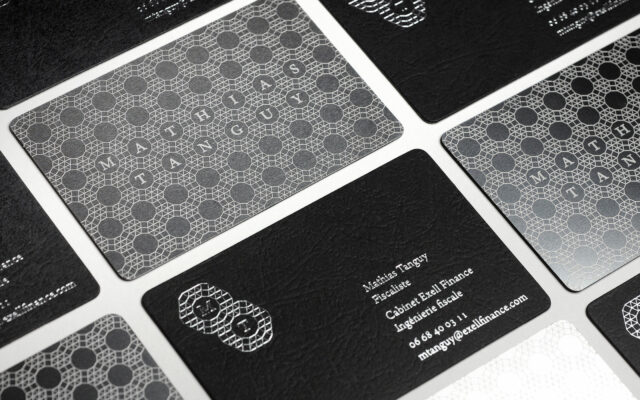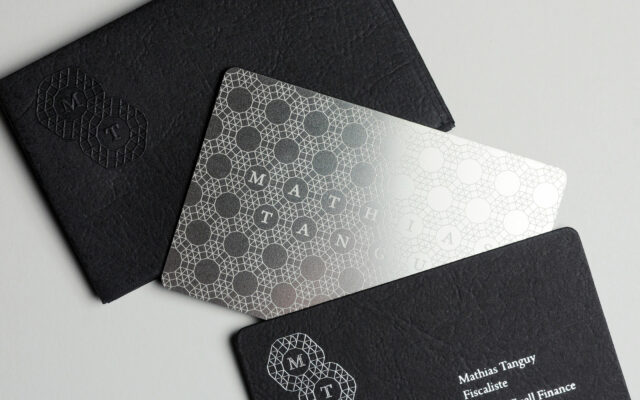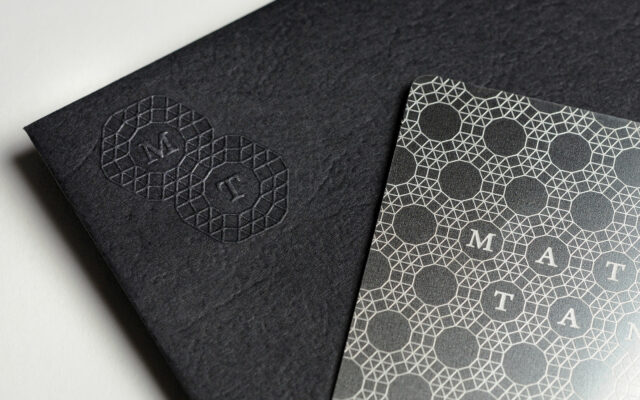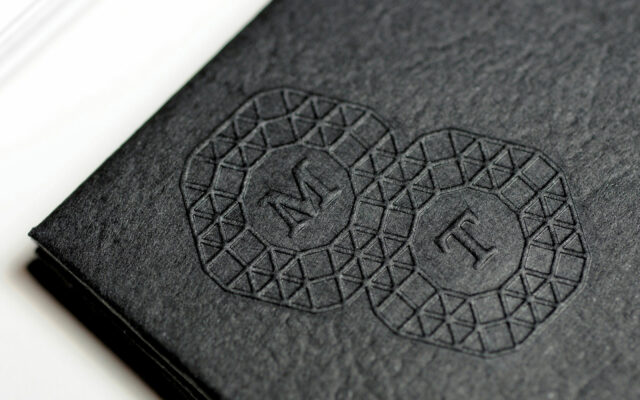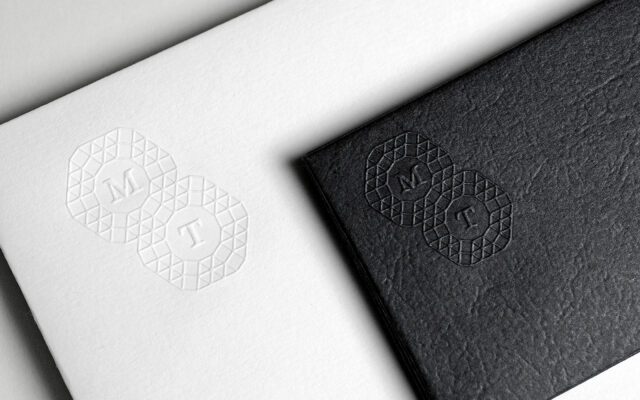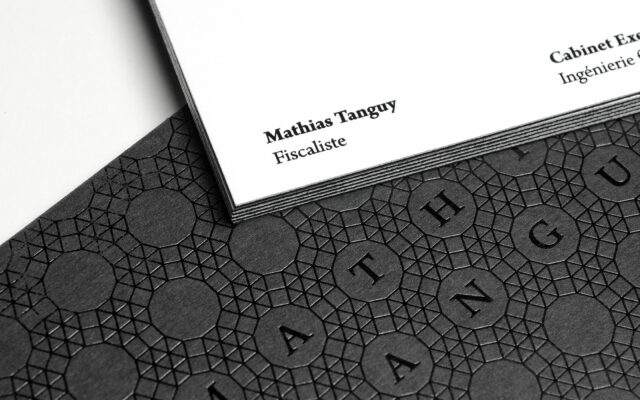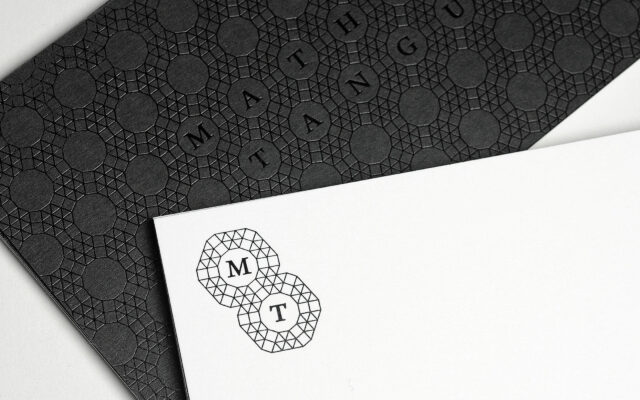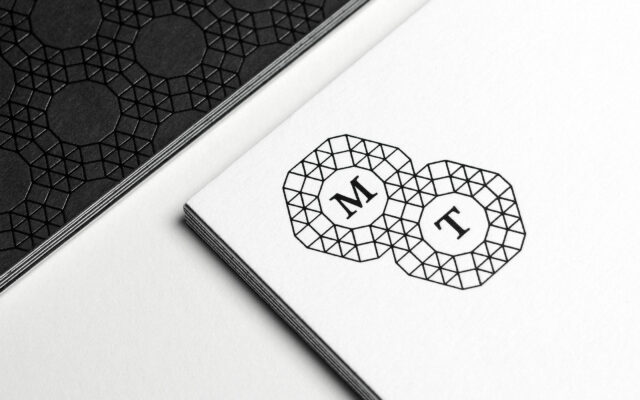 Industry:
Financial Services
What we did:
Concept development
Branding, visual identity, logo design
Visual identity application
Stationery production
Business cards design and production
Print management
Mathias Tanguy is a financial services specialist based in Paris. He provides financial advice to High Net Worth Individuals, Family Offices and independent businesses in France and around the world.
Mathias needed a strong visual brand identity putting the emphasis on both networking and communication concepts as well as on solid-steel professional ethics and principles.
Brand identity
We based the identity concept around a geometrical pattern resembling network and connectivity. Placing the letters in the centre of each of the graphic polygonal shapes allowed the name to form the core of the geometric pattern. Extracting the letter M and T with their surrounding polygonal structures created the logotype, which works as a straightforward monogram.
The simplicity of the geometrical shape allows the use of many different high-finish print processes, such as the metal and black foil blocking on the compliment slips, blind embossing on the envelopes and photo chemical etching on the metal side of the luxury business cards. The monogram can also be easily stamped using an embosser or rubber stamp machine to personalise letters and cards, and for authenticating important documents.
Luxury business cards
Delivering a high-end, bespoke service, Mathias Tanguy was searching for a design that would instantly imprint his name in the mind of potential clients. Uniqueness and wow factor were his top priority. To satisfy those requirements we have designed and produced a luxury business card printed on uncoated, leather embossed, 350 gsm Black Ebony GF Smith paper duplexed with chemically etched high-grade stainless steel metal board. For added effect each card can be placed in its own little bespoke envelope. The result is a striking match of smooth and coarse, cold and warm, hard and soft surface creating a very memorable first impression.
This project has been awarded with Graphis Silver Award and is featured in the Graphis Design Annual 2014.