A series of posters for an independent short movie about a young researcher's spiritual journey in the heart of the Amazonian forest.
Read more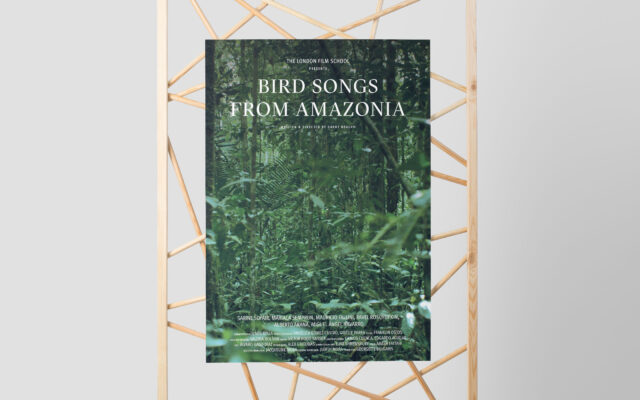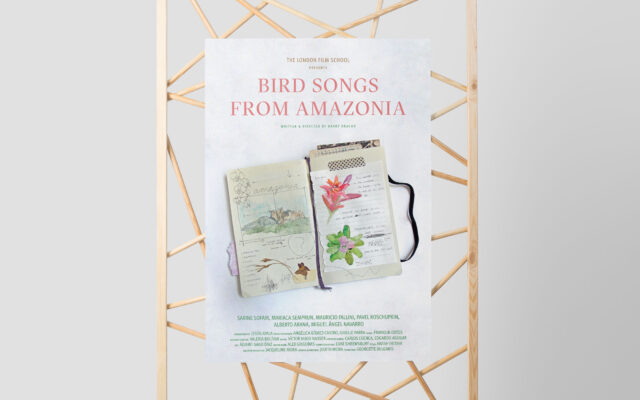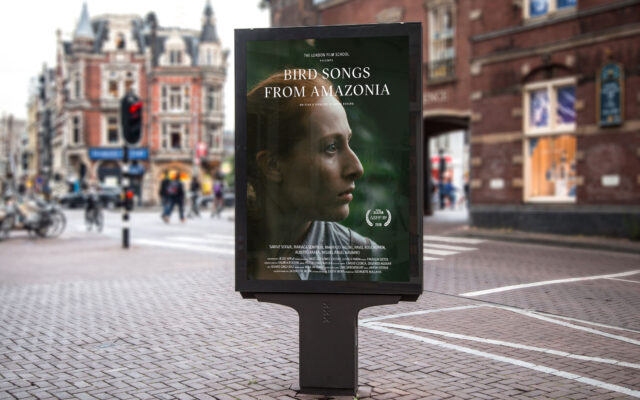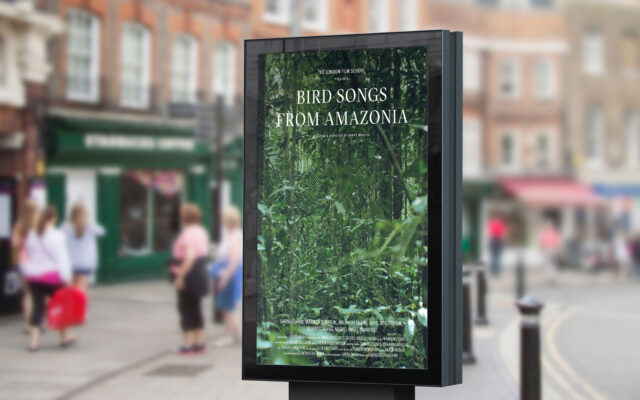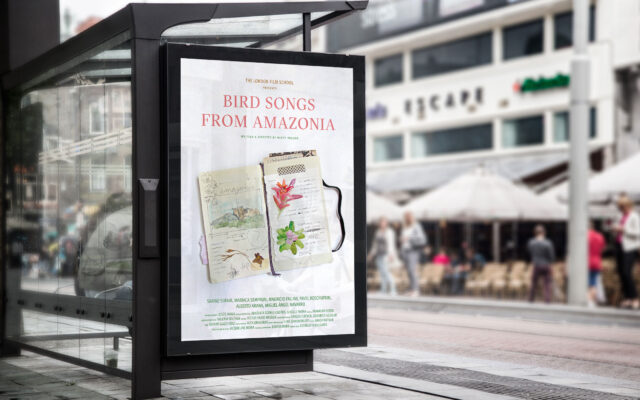 Industry:
Film
What we did:
Concept development
Poster design
Illustration:
Sara Rincón
Written and directed by Harry Bracho, "Bird Songs from Amazonia" tells a story of Emma, a young biologist from London who travels to Amazonia to study the local flora. Upon arrival she meets three other scientists, each from a different country and background. They advise her not to go near the Autana, a mountain regarded sacred by the local tribes, without a guide. She will do exactly the contrary.
The movie has been directed and written by Harry Bracho and stars Sarine Sofair, Mariaca Semprún, Mauricio Fallini, Pavel Raschupkin and Albert Arana.
Film posters design
We have worked with the film's director to design a set of promotional film posters for this short movie feature. To reflect the movie's mystical atmosphere and link to the main character's story, we have decided to use a carefully selected series of film stills. With this we designed a set of posters that show the main character, Emma, in two opposite situations–as an observer, when she gazes into the deep and dense forest, and as the one herself being observed.
For the third film poster in the series we used an illustration of Emma's travel diary that she always carries with her. This tiny notebook has been depicted throughout the movie and features detailed illustrations of the Amazonian flora drawn by the Venezuelan illustrator Sara Rincón especially for this film.